Virtual Career Fair Platform
Tailored to your specifications and fully customisable, make your career fair your own. Putting on a virtual career fair sometimes can be daunting but the Plus-virtual career fair makes the whole process easy. Fully project managed by your own personal dedicated account manager making the whole process stress free.
Want some free advice
on your virtual
career fair?
Automated pre event marketing
Integrated webinars all in web platform & online events
Sponsor stands and sponsor areas
Networking, roundtables, discussion forums and member chat
User engagement tools and interactive games.
Your event is fully project managed from start to finish
3D Tours and walkthroughs
Fully customisable and brandable
Exhibitor to attendee communication
No apps to download – all browser based!
Easy to use with full training.
What do our
clients think?
Here's what Ian from Hollister had to say about his
virtual event…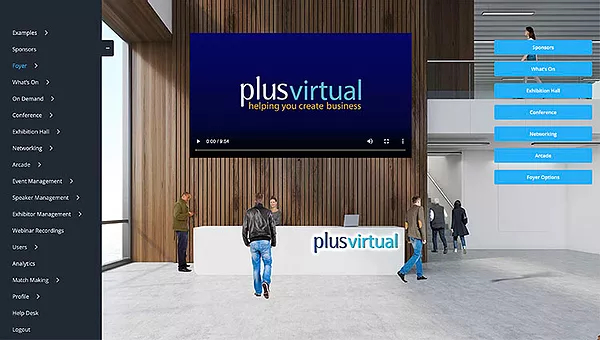 Out of the box or custom career fair platform
When it comes to virtual career fairs, branding and customisation is essential. Help strengthen brand awareness and make a memorable impressions on your audience members with every area of the platform designed to your spec or opt for an out of the box elements for speed and ease of use. It is the best way to distinguish your career fair against your competitors and make your event a memorable one.
Tailored to your specifications
From an initial meeting with your project manager we will spec out your career fair platform to your exact needs. Virtual events can be complicated but here at Plus Virtual we have made the process easy and stress free from start to finish. Options include full technical support, training and production.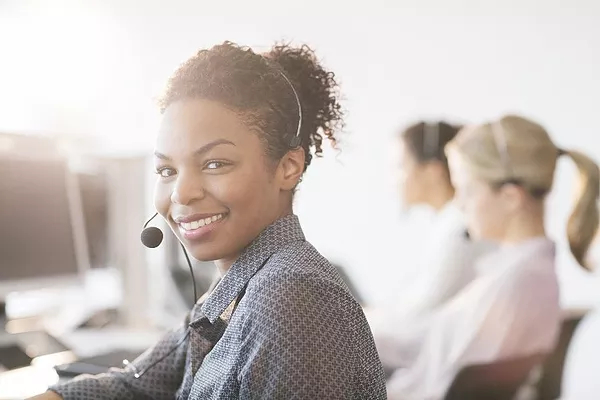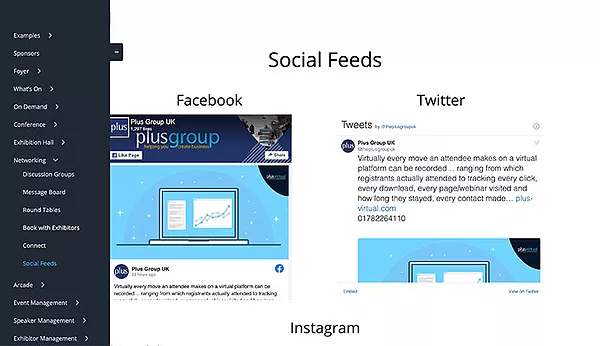 Networking areas
Allow for attendees to communicate instantly with each other and speakers at your career fair. Create a designated section of your career fair platform where attendees can browse and chat other attendees, join discussion forums, book meetings with speakers/ exhibitors and join round table sessions.
Branded webinars
Create a seamless experience for your career fair audience. No navigation between app. All webinars can be housed within a page on your career fair platform, keeping fonts, colours and logos all in line with brand guidelines.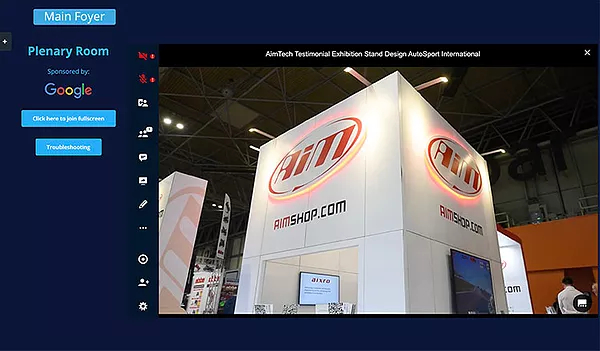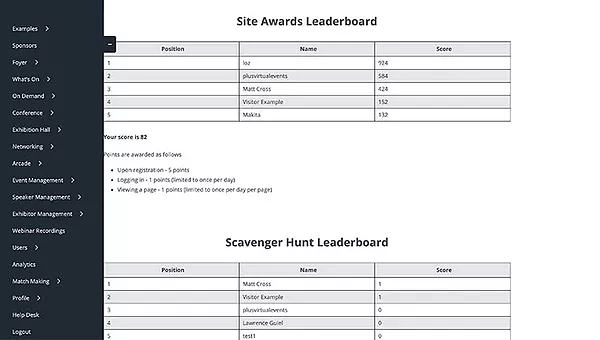 Sponsored Interactive games and prizes
Reach new levels of engagement and retain the attention of your audience during your career fair. Customise and brand games which can be embedded into your site. Add prizes and allow your sponsors to do giveaways.
Customisable career fair stands
Create 3d career fair stands to showcase your sponsors and exhibitors. On stand features include live chat & video, downloadable literature, on demand videos, 360 tours and book meetings directly from the stands.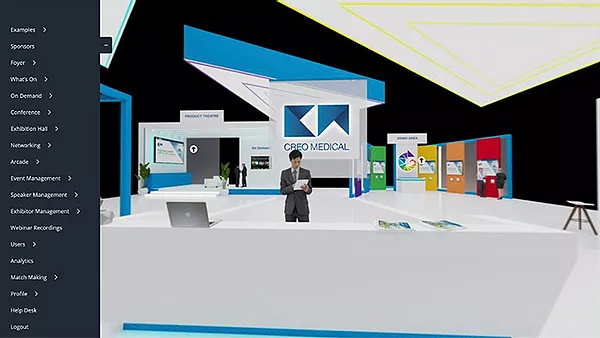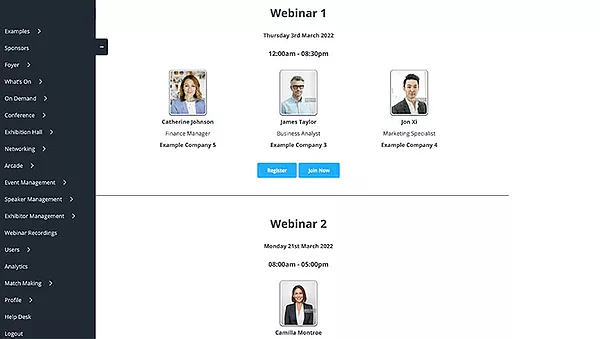 Interactive agenda page
The key part to getting a great turnout for your career fair. Eliminate time wasting and allow your audience to plan their day, RSVP and also join meetings/webinars directly through interactive agenda pages.
Like what you see and want to see more?
Click below to get a free demo of a site in action!
The easiest way to seamlessly present and easily broadcast to your virtual exhibition
Our webinar platform seamlessly integrates into your platform
and helps boost engagement. Here are some of the many features:

User engagment
In webinar chat, Q&A's & polls all help to keep audience members engaged and involved.

Full HD video meetings
Run secure HD (not SD as with Zoom etc) meetings without the need to download third party software.

Record and share meetings/webinars
Record meetings that can be easily replayed in full HD, MP4 with a single click, stored in the cloud. Edit share and download your videos.

Broadcast live
Broadcast live or simulate live with prerecorded content

Screen share
Share your screen from any device at a high quality resolution with no lag!

Schedule meetings
Create meetings instantly or through customisable invites sent through email.

Fully browser based
All of the features you need without any of the hassle.

Interactive agenda pages
Have your audience members RSVP & join webinars, meetings, round tables & plenaries through interactive links on an agenda

Event diary
Never miss a webinar or meeting with our built in event diary

Editable members area
Manage events, meetings and my profile settings to allow audience to customise their profile.

Round table sessions
Participate in round table sessions and customise as you would your webinar or meeting

Book meetings
Book meetings from networking areas or directly from stands and manage them in the 'my account' area

Networking areas
Allow for attendees to communicate instantly with each other and speakers at your exhibition.

Interactive exhibition stands
Create 3d exhibition stands to showcase your sponsors and exhibitors.

Embedded webinars & plenary sessions
Create a seamless experience for your exhibition audience. No navigation between app.

Customisable foyers
Add customised navigation buttons and choose your background foyer for your event landing page

On demand content
Allow audience member to re-watch or to pick up content missed

Interactive games
Customise and brand games which can be embedded into your site.

Live chat
Chat from both the platform and also in the webinar sessions to both delegates and speakers

Icebreaker sessions
Set up sessions for your audience to get to know each other and your platform

Breakout rooms
Breakout directly from webinar sessions to create new meetings with participants

3D tours
Create 3D tours of exhibition stands or products to help create a unique experience

Full custom branding
Help strengthen brand awareness and make a memorable impressions on your audience

Full analytics
Track attendees of webinar theatres, and get an insight into how your audience is viewing your platform