Drive revenue by making the most of your virtual event analytics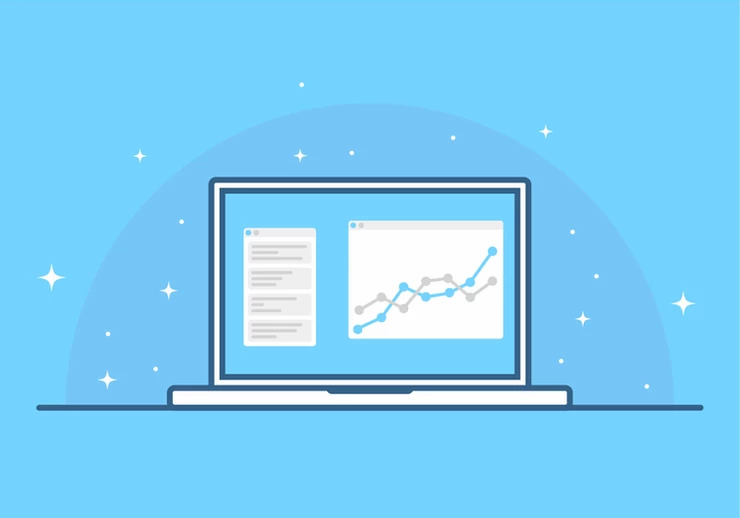 As virtual events continue their stratospheric rise in popularity, we thought we'd take a look at the one brilliant aspect of a virtual platform that has nothing that is comparable within the live event structure… data collection.
Data collection from across the globe has already shown that there was a massive increase last year in attendance to virtual events when compared to their physical counterparts.
What data should you collect?
Virtually every move an attendee makes on a virtual platform can be recorded… ranging from which registrants actually attended to tracking every click, every download, every page/webinar visited and how long they stayed, every contact made… you get the picture. From this information you gain a good insight into how your attendees engaged with your event – what worked and what didn't. Pretty powerful stuff as the more information you have, the more able you are to optimise future events and deliver more of what attendees are interested in and need. So what info should you be interested in?
Attendance – Always interesting to know how many registrants actually attended. This data could be used to send follow up emails to find out why certain people didn't engage.

Platform engagement – By tracking an attendee on the platform you can work out what people were most interested in by how many visited and how long they stayed. Essential data for future events.

Content engagement – Discover how attendees engaged with the site content and what if any on demand content was downloaded.

Webinar audiences – Take a look at who watched, what they watched and for how long… try 'during event mini surveys' to see whether attendees are interested in and engaging with the content of particular webinars. You can even export chats, keeping a record of interactions as a reminder of what attendees asked about the most.

Traffic – Where did visitors go? Were there optimum times for visits? How long did they stay? Is there anything in particular that encouraged retention. This data is particularly relevant for exhibitors looking at visitors to their virtual trade stands.

Exhibition stands – Who did what and where? What generated the most sales / leads if applicable? See exactly who came on to your exhibitors' stands and how they interacted with them.
Better data also means better leads not only for you but your sponsors and exhibitors too. Utilise what you learn to inform your sales and marketing team, equipping them with tools to drive results and revenue. What's not to like about that?
How to use the data to grow your business
Post event, act quickly… the early bird and all that. Contact attendees with follow up emails maybe containing surveys on their event experiences. For ease of collection keep answers formulaic – for example ask for a rating from 1-10, yes or no or multiple choice. It's also essential to make sure you ask the right questions – they need to have a carefully devised purpose as the kind of data you're looking for is essential to improve the quality of and to improve the ROI of future events.
If you've used incentivisation on your platform during the event, or even if you haven't, use available data showing who engaged with the platform the most to offer future incentives. Send personalised valuable information to attendees related to their interests garnered from the platform data… potentially converting an attendee into a customer.
As we touched on earlier, it is often a good idea and a source of balance, to contact no-shows – people who went to the trouble of registering for the event to then not attend. If possible, find out why they didn't attend and if there is anything you can do that would induce them to attend in the future.
Let us help
In conclusion, it is becoming good practice to collect data from your virtual event – paying attention to it and learning from it. However, this is only possible if your virtual event platform software captures said data. Contact us and let us help you put your data to good use… head over to https://www.plus-virtual.com/virtual-events and fill in the contact form, email [email protected] or call 01782 264110 and one of our advisors will be happy to help.