Features of our virtual exhibition platform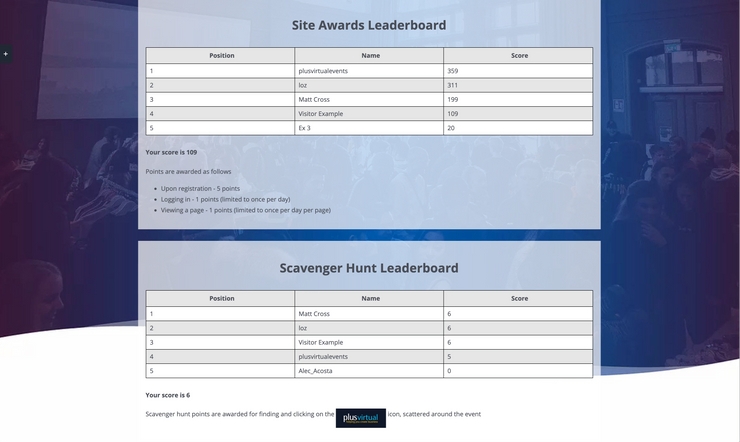 Aim to keep your attendees engaged for as long as possible, improving retention.
Key features
A selection of arcade games to keep attendees engaged is available. Please ask for further details.

Point system with leader board. Encourage attendees to stay longer and to explore the site fully by devising a point system for every page visited, video watched, etc. A leader board with certificates, awards ceremony or possible incentives, invites attendees to stay until the end of the event.

Scavenger hunts. Another way to encourage visitors to explore the site to its maximum potential is by using a scavenger hunt. Hide logos or similar all over the site with points or prizes awarded for the visitors who find them all, or the visitor who finds them first… the details are up to you.
If you would like a run through of how our platform works, head over to https://www.plus-virtual.com/virtual-events and fill in the contact form, email [email protected] or call 01782 264110 and one of our advisors will be happy to help.