Features of our virtual exhibition platform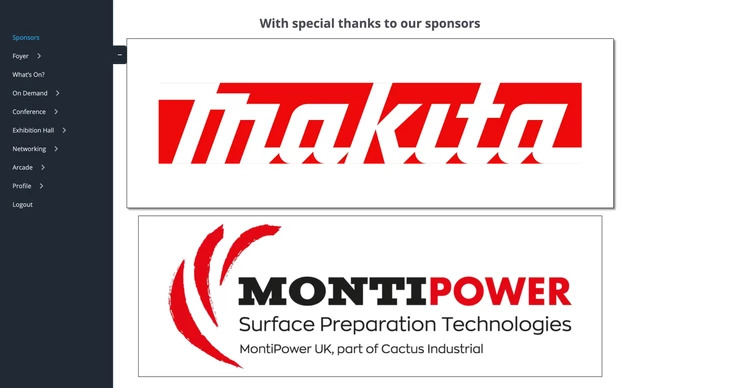 Celebrate your sponsors with their own section of the platform.
Key features
Add a tier system if required (eg. gold, silver and bronze sponsors). Sponsors can be tiered depending on the depth of their involvement in your event.

Add specific to sponsor information/offers. An opportunity for sponsors to upload files and special offers utilising the platform to their own advantage.

Direct navigation to sponsor's own stand. One click to take visitors straight to their trade show stand.

Direct navigation to webinars. Single click to access the webinar rooms directly. Include sponsor logos in scavenger hunt. Holding attention in virtual events can be difficult, scavenger hunts help to retain an audience and also direct them to all pages of the site. By awarding points and offering incentives, participants can be encouraged to stay for the length of the event.
If you would like a run through of how our platform works, head over to https://www.plus-virtual.com/virtual-events and fill in the contact form, email [email protected] or call 01782 264110 and one of our advisors will be happy to help.