How to run a successful webinar
A webinar is one of the key ingredients in creating a successful virtual event. When executed incorrectly they can be messy and difficult to follow and attendee drop out rates will be high. However we have formulated a few tips to help you run your webinars successfully:
Pre event
1. Select your platform
Our webinar platform is the perfect platform to host your webinar. Including full HD video, browser based use, content sharing, Live Q&A's, chat and much more, the platform can be fully embedded into your virtual event. Don't just take our word for it. Start your free 14 day free trial of our platform here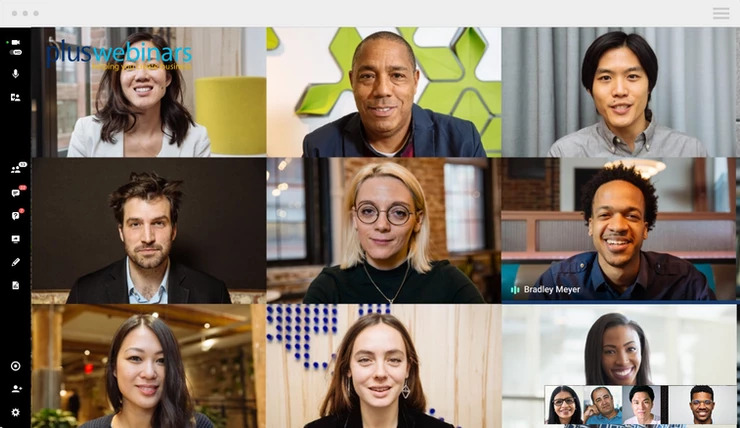 2. Create a detailed schedule
Planning your running order and using interactive agenda pages can help your webinar run smoothly. Allow for attendees to RSVP to webinars and pre register to allow them to plan where they need to be and when.
3. Hire a presenter
A presenter on the day will help encourage audience engagement through conversation and also will make your webinar look professional. Stand out against the rest.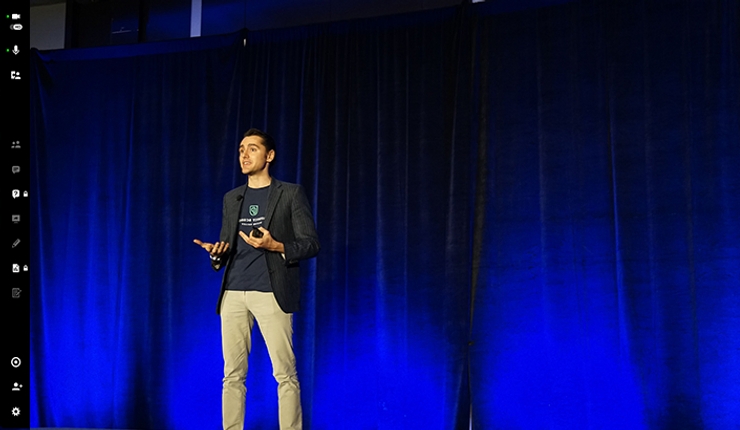 Using a site such a A-Speakers is a good way of finding presenters and speakers relevant to your virtual event topic
4. Production quality
Test your equipment before the day of the show! Eliminate the stress on the day by checking your mic, camera and presentation tools all work smoothly and how you want them to. Investing in a decent microphone/camera bundle may be worthwhile if you are going to be hosting virtual events on a regular basis. Make a decision on whether you are going to use a set or host from the comfort of your own home and ensure lighting is sufficient.
During your event
5. Room moderators
Have members of your team oversee the webinars to seamlessly control the sessions content. Play videos, show content, answer questions, moderate the chat and generally just be in control.
6. Answer questions from audience members live (in real time)
Using the realtime answer function of the platform, you can set a question up to be answered live by the presenter or speakers. Notify attendees that you are doing so, creating a conversational style environment for your attendees.
See our blog entry on how to answer audience questions for more details: Click here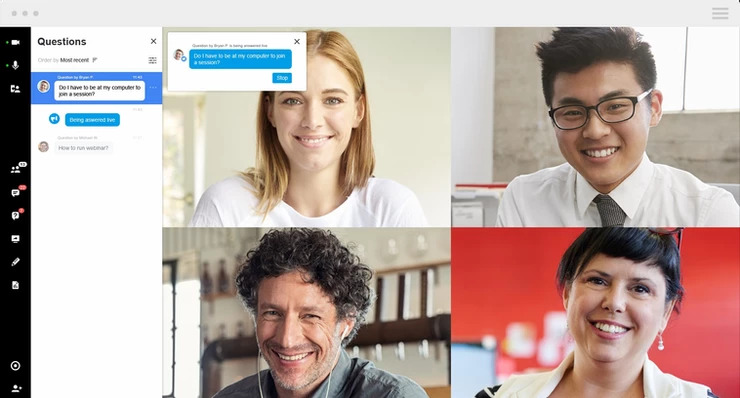 7. Start polls and surveys
Allow attendees to take part in polls and surveys and have them answer in realtime. Again encouraging user interaction and also giving the host instant feedback to questions.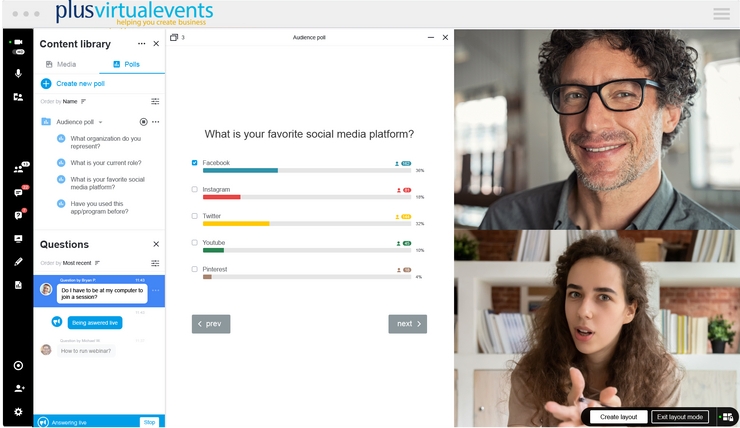 8. Incorporate videos
Use videos to break sessions up so that attendees have a variety of sources to watch from. This can be anything from informative material to fun catchy videos.
9. Breakout rooms
Set up breakout rooms so that attendees can break off for smaller more intimate sessions with other attendees and speakers.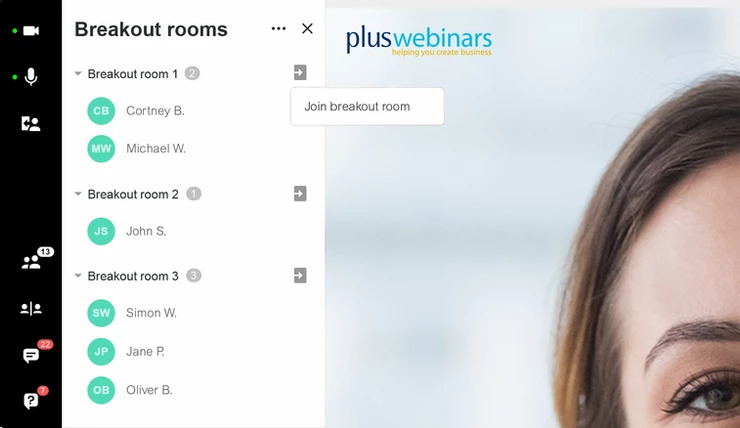 Post Event
10. On demand areas
Create an on demand area to offer those attendees who missed out on sessions to watch back. Offer other content too, such as presentation notes, PDF's to give a little back to attendees and give value for money.
11. Follow up emails
Send fully customisable follow up emails to all those who attended the event. Encourage users to use the on demand area if they missed certain content or push them towards follow up links such as exhibition stands or foyers.
12. Analyse attendance
Finish off your webinar by analysing how successful it has been and see when and for how long attendees joined in. Export chat history, questions asked and also the polling results for further analysis.
Require a little more information or would like a run through of how our platform works? Head over to Our website (click here) and fill in the contact form and someone will be in touch!