Make Virtual Product Launches Work For Your Business.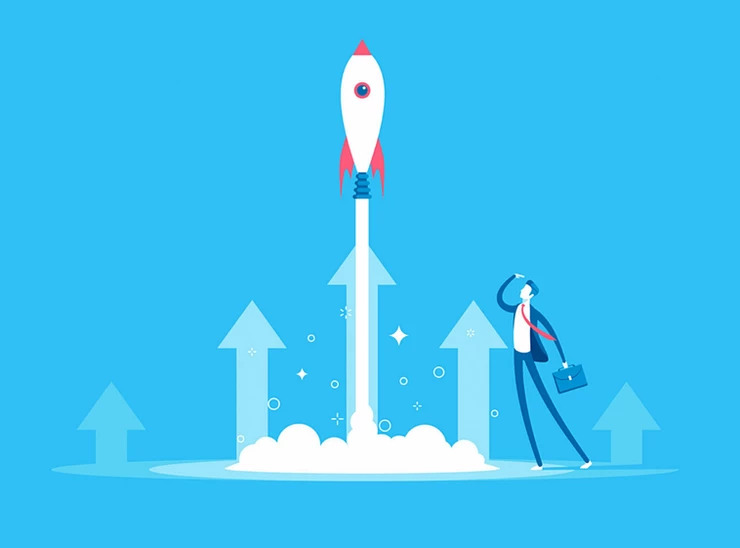 Born out of unprecedented necessity during 2020 virtual product launches along with other virtual events, could be sticking around for a while, even running alongside trade show and exhibitions once these events are allowed to recommence.
Small to medium size companies are recognising the benefits associated with virtual product launches that giants like Apple and Microsoft began exploiting decades ago.
The increased reach and visibility can bring a global audience to your door.

The accessibility of a virtual event is very attractive – the benefits of attending from home or from the office making it less of a physical commitment; no complicated travel and accommodation plans; no huge financial outlay; reduced environmental impact – what's not to love?
So, how can you make one work for you?
The best place to start is by establishing a plan… what do you hope to achieve from your virtual event? What do you need your attendees to take away from the event? What is it about your product that is unique? And how can that best be presented virtually? Giving these questions some thought will establish the foundations for an effective, attention grabbing virtual product launch. Before the main event, have you considered a teaser/countdown campaign to entice visitors to your launch? Maybe focus this around an exciting landing page that introduces, without revealing, your product in its exciting new virtual environment.
When it comes to the actual event you need to create content that is completely customer focussed… from product videos and live demos to downloadable brochures. There is power in communication so engage with customers through live streaming and webinars with Q&A sessions. Keep them interested and hanging around with quizzes, competitions, even prize draws. Don't lose this engagement at the end of the virtual launch – an on-demand area with videos and literature, keeps interest in your product alive for as long as you wish.
Most virtual platforms produce analytics so you will be able to gauge the success of event from hard real time evidence. So don't miss your window… it's time to launch your product into the virtual world.
Require a little more information or want some advice on your virtual or live event needs? Head over to Our website (click here) and fill in the contact form and someone will be in touch!